We bring you the best possible roofing solutions for your home
.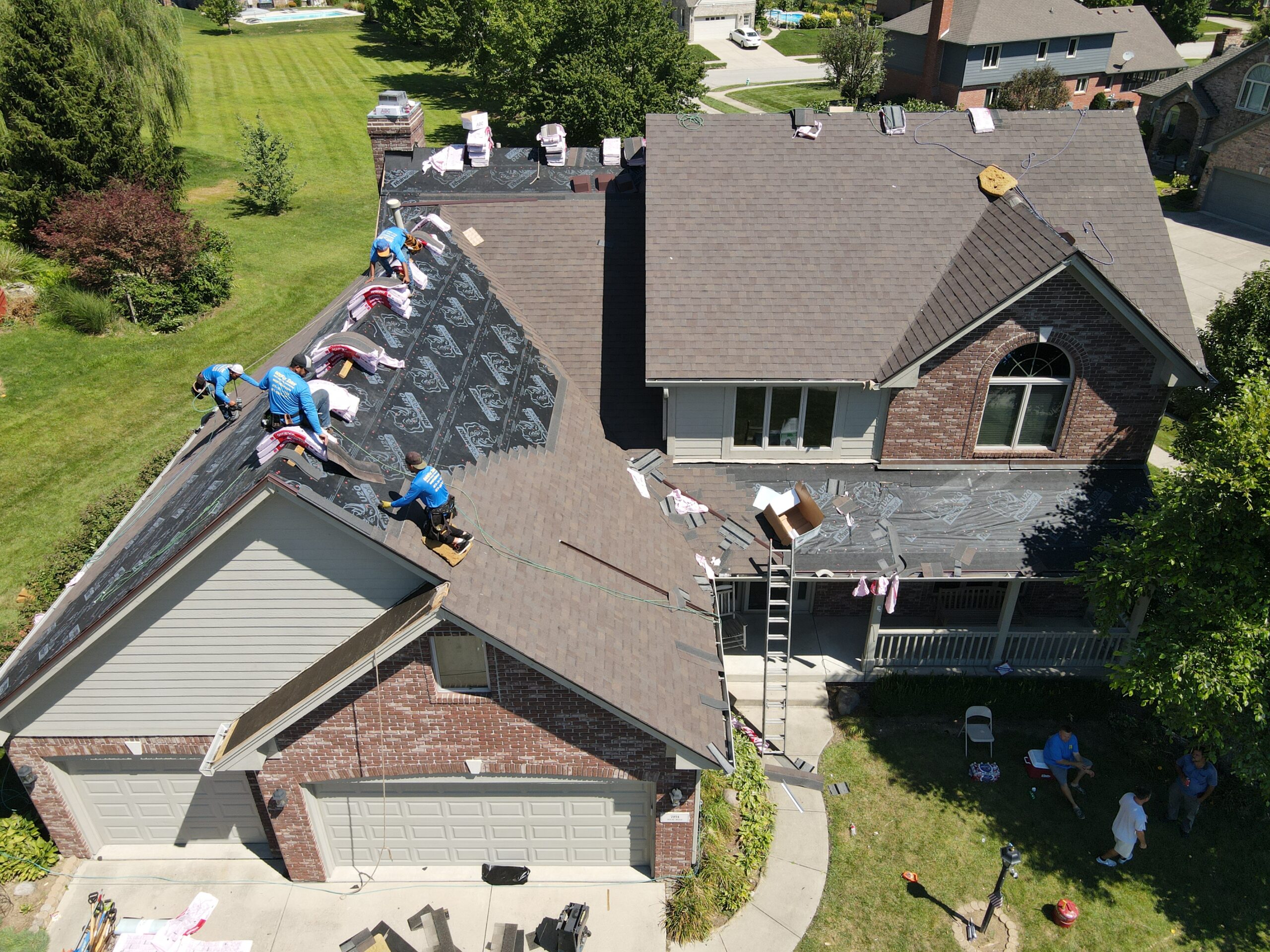 Residential Roofing Services
Our goal is to extend the life of your roof.
Roof repairs or complete roof replacements are some of the last things a homeowner thinks about until they experience a major storm. When you begin your search to hire a roofing contractor to inspect your property, quote your project and work with your insurance. Make sure to thoroughly research the company you choose, read other customer reviews, ask if they are licensed or certified, and see what types of roofing materials they use.
When is it time to get a new roof?
Your roof is crucial in protecting your family and the structural integrity of your home. If your roof has sustained extensive damage where repair work is no longer cost-effective, you may need a roof replacement.
Water leaks.
Water leaks are the most obvious reason you may need a new roof replacement or repair. Areas to check are in the attic, around light fixtures, or walls and ceilings.
Damaged shingles.
You can perform your own assessment of your roof. Look for missing shingles, cracked or curled asphalt shingles, and shingles raised up may indicate its time for a replacement.
Age of your roof.
Most asphalt shingle roofs only last around 20 to 25 years. If your roof is nearing the end of its lifespan, it is only a moment of time before you need a full roof replacement.
Dark stains or decay.
Dark stains caused by condensation, wet insulation, and other factors can lead to mold. These same signs can also show exterior decay that may suggest it's time for a replacement.